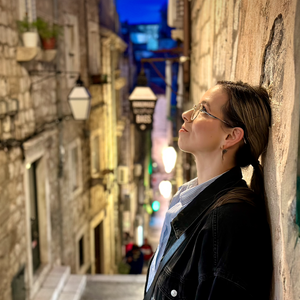 *Availability for consultations from 6 November onwards, not sooner. My services are non-refundable. 
This 1 hour 15 minutes long session is done via Zoom video call. You will have to opportunity to ask your questions in real time and direct the conversation. The consultation can be customised to fit your needs and can cover one or several of the following, time permitting:
Natal chart analysis and interpretation
Year ahead forecasting using a mix of transits, annual profections, secondary progressions, solar arc directions
Compatibilty
Career and vocation, talents, skills, finances (natal and timings)
Love and relationships (natal and timings)
Relocation 
A combination of the above aligned with your topics of interest (time allowing). This is not an exhaustive list.
In my work I use the whole sign house system.
Astrology does not predict exact material manifestation since that would invalidate the existence of free will (we always have to option to choose what path we take, how we respond to what is happening both outside, and inside of us). What astrology is able to do is help us understand ourselves better, reconnect with our soul's intentions, shed light on is timings, areas of life that come to the forefront of our experience, karmic cycles and lessons, as well as your subjective experience of them (e.g. some transits are felt to be more 'pleasant', while others may feel more challenging or disruptive, but it's usually the latter that help us grow the most). I will however be giving you examples throughout the reading as to how the the various astrological aspects are likely to play out in your life, as well as make recommendations if requested. 
IMPORTANT: After purchasing this service, please contact me using the form on the 'Contact' page and share your date, time, city of birth, current city of residence, any specific questions/ topics of interest for the consultation, and I will get back to you with timing options for the video call taking into account your timezone.

​All prices on the site are in £GBP (UK pounds) but you can make a purchase from anywhere in the world using your local card/ currency. When making the payment, the website will convert the payment from your local currency to £GBP automatically for you, so no additional action needs to be taken on your end.
RE-SCHEDULING POLICY: There is a one time rescheduling policy, no later than 24 hours prior to your session - if you can't make it to your scheduled consultation, please email contact@writteninthestars-astrology.com to reschedule.
Not showing up to your scheduled session or rescheduling less than 24 hours before your session results in a 50% cancellation fee.  I will wait for you for 15 minutes to join the session past the agreed time, not showing up in the 15 minutes past the agreed time is considered a no-show. If you have to reschedule more than once or do not show up to the re-scheduled session, your session is considered forfeited. My services are non-refundable. 
Disclaimer: The information and astrological or tarot interpretations at this site are for entertainment purposes only. Read the full disclaimer here carefully before purchasing any services on this website.