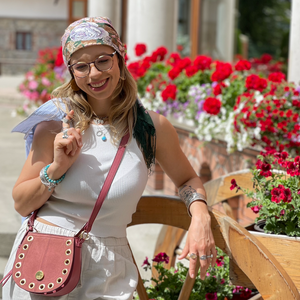 *Availability for consultations from 6 November onwards, not sooner. My services are non-refundable. 

This is for existing clients only who have purchased one of the other available readings before. The session is fully customisable according to one's needs to answer questions, deep-dive into the upcoming month, analyse compatibility etc. The session will be done via Zoom video call.
IMPORTANT: After purchasing this service, please contact me using the form on the 'Contact' page and share your date, time, and city of birth, current city of residence, topics of interest/ questions, and I will get back to you with timing options for the video call taking into account your timezone.
​All prices on the site are in £GBP (UK pounds) but you can make a purchase from anywhere in the world using your local card/ currency. When making the payment, the website will convert the payment from your local currency to £GBP automatically for you, so no additional action needs to be taken on your end.
RE-SCHEDULING POLICY: There is a one time rescheduling policy, no later than 24 hours prior to your session - if you can't make it to your scheduled consultation, please email contact@writteninthestars-astrology.com to reschedule.
Not showing up to your scheduled follow-up session or rescheduling less than 24 hours before your session results in a 50% cancellation fee.  I will wait for you for 15 minutes to join the session past the agreed time, not showing up in the 15 minutes past the agreed time is considered a no-show. If you have to reschedule more than once or do not show up to the re-scheduled session, your session is considered forfeited. My services are non-refundable.
Disclaimer: The information and astrological or tarot interpretations at this site are for entertainment purposes only. Read the full disclaimer here carefully before purchasing any services on this website.